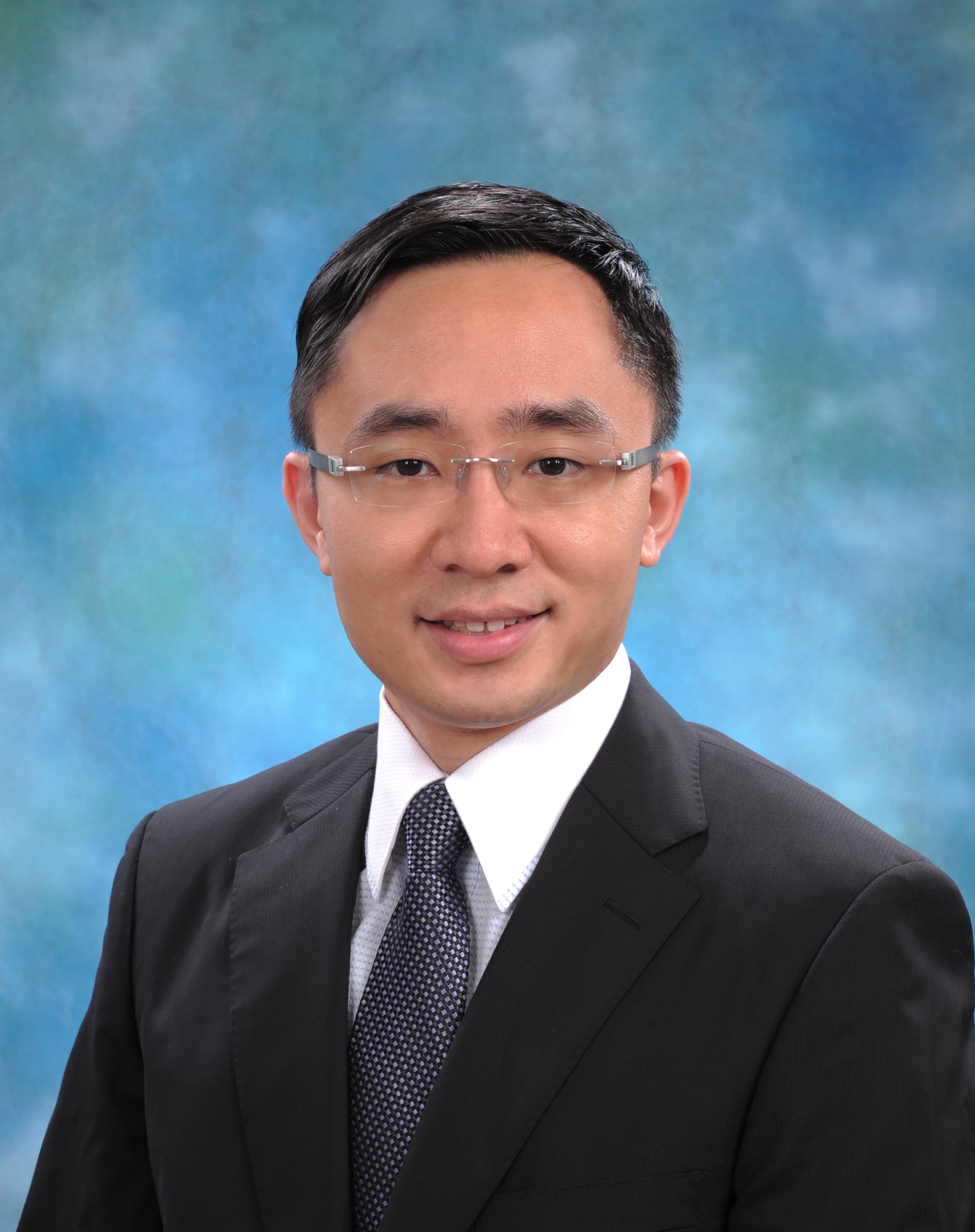 Chairperson
Clinical Associate Professor
MBBS (HK), MD (HK), FRCR, FHKCR, FHKAM (Radiology)
Short Biography
Dr. Victor Lee is currently Clinical Associate Professor of the Department of Clinical Oncology, The University of Hong Kong. He graduated in the University of Hong Kong in 2002. After internship, he received post-graduate residency training in clinical oncology in Tuen Mun Hospital, Hong Kong. He joined the Department of Clinical Oncology in 2008. He obtained his fellowship in Royal College of Radiologists in Clinical Oncology in 2010. Afterwards, he received further specialist training in interstitial brachytherapy for head and neck cancers and sarcoma in Institut Gustave Roussy in Paris, France and novel radiation techniques like stereotactic radiosurgery and stereotactic ablative radiotherapy in Stanford University USA. In 2013, he received further training on stereotactic body radiation therapy for liver tumors at Princess Margaret Hospital, Toronto, Canada. More recently in 2015 he was awarded HKCR 15A Traveling Fellowship and pursued subspecialty training in image-guided brachytherapy for cervical cancer and pediatric oncology. His current interests include clinical and genetic studies on nasopharyngeal cancer, head and neck cancers, lung cancers, liver cancers and gastrointestinal cancers. He has published extensively in these respects. In addition, he has special interest in dosimetric studies on intensity-modulated radiation therapy, stereotactic radiosurgery and selective internal radiation therapy with Yttrium-90 microspheres for liver tumors.
Research Interests
• Radiation dosimetric studies on head & neck and nasopharyngeal cancer
• Genetic and molecular studies on head & neck and lung cancer
• Stereotactic radiosurgery and stereotactic body radiation therapy
• Selective internal radiation therapy for liver tumours
Selected Publications
Lee VH, Tin VP, Choy TS, Lam KO, Choi CW, Chung LP, Tsang JW, Ho PP, Leung DK, Ma ES, Liu J, Shek TW, Kwong DL, Leung TW, Wong MP. Association of Exon 19 and 21 EGFRMutation Patterns with Treatment Outcome after First-Line Tyrosine Kinase Inhibitor in Metastatic Non-Small-Cell Lung Cancer. J Thorac Oncol 2013;8:1148-1155.
Fang W, Lam K, Ng S, Choi C, Kwong D, Zeng S, Lee V (corresponding author). Manual contouring based volumetric evaluation for colorectal cancer with liver limited metastases: a comparison with RECIST. Asian Pac J Cancer Prev 2013;14(7):4151-4155.
Lee VHF (corresponding author), Kwong DLW. Palliative Chemotherapy and Targeted Therapy for Recurrent and Metastatic Nasopharyngeal Carcinoma: Reminiscences and the Future. Hong Kong J Radiol 2013;16:252-260.
Ng SC, Lee VH, Law MW, Liu RK, Ma VW, Tso WK, Leung TW. Patient dosimetry for 90Y selective internal radiation treatment based on 90Y PET imaging. J Appl Clin Med Phys 2013 Sep 6;14(5):4371.
Zhang LY, Lee VHF, Wong AM, Kwong DL, Zhu YH, Dong SS, Kong KL, Chen J, Tsao SW,Guan XY, Fu L. MicroRNA-144 promotes cell proliferation, migration and invasion in nasopharyngeal carcinoma through repression of PTEN. Carcinogenesis 2013 Feb;34(2):454-63.(Impact factor 5.635; 5-year impact factor 5.557, number of citations: 4)
Lee VHF (corresponding author), Ng SCY, Leung TW, Au GKH, Kwong DLW. Dosimetric predictors for radiation-induced acute nausea and vomiting in IMRT for nasopharyngeal carcinoma.Int J Radiat Oncol Biol Phys 2012;84(1):176-182.
Lan Q, Hsiung CA, Matsuo K, Hong YC, Seow A, Wang Z, Hosgood HD 3rd, Chen K, Wang JC, Chatterjee N, Hu W, Wong MP, Zheng W, Caporaso N, Park JY, Chen CJ, Kim YH, Kim YT, Landi MT, Shen H, Lawrence C, Burdett L, Yeager M, Yuenger J, Jacobs KB, Chang IS, Mitsudomi T, Kim HN, Chang GC, Bassig BA, Tucker M, Wei F, Yin Z, Wu C, An SJ, Qian B,Lee VH, Lu D, Liu J, Jeon HS, Hsiao CF, Sung JS, Kim JH, Gao YT, Tsai YH, Jung YJ, Guo H, Hu Z, Hutchinson A, Wang WC, Klein R, Chung CC, Oh IJ, Chen KY, Berndt SI, He X, Wu W, Chang J, Zhang XC, Huang MS, Zheng H, Wang J, Zhao X, Li Y, Choi JE, Su WC, Park KH, Sung SW, Shu XO, Chen YM, Liu L, Kang CH, Hu L, Chen CH, Pao W, Kim YC, Yang TY, Xu J, Guan P, Tan W, Su J, Wang CL, Li H, Sihoe AD, Zhao Z, Chen Y, Choi YY, Hung JY, Kim JS, Yoon HI, Cai Q, Lin CC, Park IK, Xu P, Dong J, Kim C, He Q, Perng RP, Kohno T, Kweon SS, Chen CY, Vermeulen R, Wu J, Lim WY, Chen KC, Chow WH, Ji BT, Chan JK, Chu M, Li YJ, Yokota J, Li J, Chen H, Xiang YB, Yu CJ, Kunitoh H, Wu G, Jin L, Lo YL, Shiraishi K, Chen YH, Lin HC, Wu T, Wu YL, Yang PC, Zhou B, Shin MH, Fraumeni JF Jr, Lin D, Chanock SJ, Rothman N.Genome-wide association analysis identifies new lung cancer susceptibility loci in never-smoking women in Asia. Nat Genet. 2012 Dec;44(12):1330-1335.
Lee VH (corresponding author), Ng SC, Choi CW, Luk MY, Leung TW, Au GKH, Kwong DLW. Comparative analysis of dosimetric parameters of three different radiation techniques for patients with Graves' ophthalmopathy treated with retro-orbital irradiation. Radiat Oncol 2012 Nov 26;7(1):199.